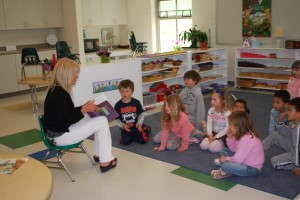 Q: How is MCHVF funded?
A: MCHVF relies on tuition to provide the majority of revenue to the school. Other funds are derived from tax-deductible contributions to the MCHVF Annual Giving Campaign and other various fundraisers such as the Spring Fling. These campaigns and fundraisers are an essential element of our overall budget and gifts to the campaign enable MCHVF to advance our unique mission.
Q: What does the MCHVF Annual Giving Campaign support?
A: Gifts to the MCHVF Annual Giving Campaign immediately benefits each student by:
Supporting school programs and providing classroom equipment and materials
Expanding and enhancing the school's curriculum
Helping maintain competitive tuition levels
Assisting with ongoing maintenance and upkeep of our beautiful campus and facilities
Ensuring the 48 year legacy of MCHVF continues
Q: Is a gift to MCHVF tax-deductible?
A: Yes! As allowed by the IRS, all charitable gifts are tax-deductible. MCHVF is a 501(c)(3) non-profit organization (our tax identification number is: 23-2043085). As such, our donors can make tax-deductible gifts based upon their capability.
Q: How much should we give to MCHVF's Annual Giving Campaign?
A: We ask every MCHVF family to participate in the Annual giving Campaign each year at a level that is personally significant. Every single gift, regardless of the amount, has an enormous impact on a school of our size.
Q: Can we designate how our gift should be used?
A: Yes. You can designate your Annual Giving Gift to support one or more of the following budgeted areas of operation: Building & Grounds, Classroom Materials, Professional Development, and/or Technology.
The above information represents just a few of our most frequently asked questions; if you have any additional questions, please do not hesitate to contact Jessica DiMartini at jdimartini@mchvf.org or call our office at 610-783-0110.